Mobile Softphone App
VoIPer isn't just about your office desk phones. With our mobile app your team can make VoIP calls, send instant messages and make video calls on their smartphones too.
Book a demo
Optimised for Android and Apple
The VoIPer app works on both Android and iOS phones. It diverts your call automatically to VoIPer's internet system so as long as you've got a broadband wifi or 4G connection, you're good to go.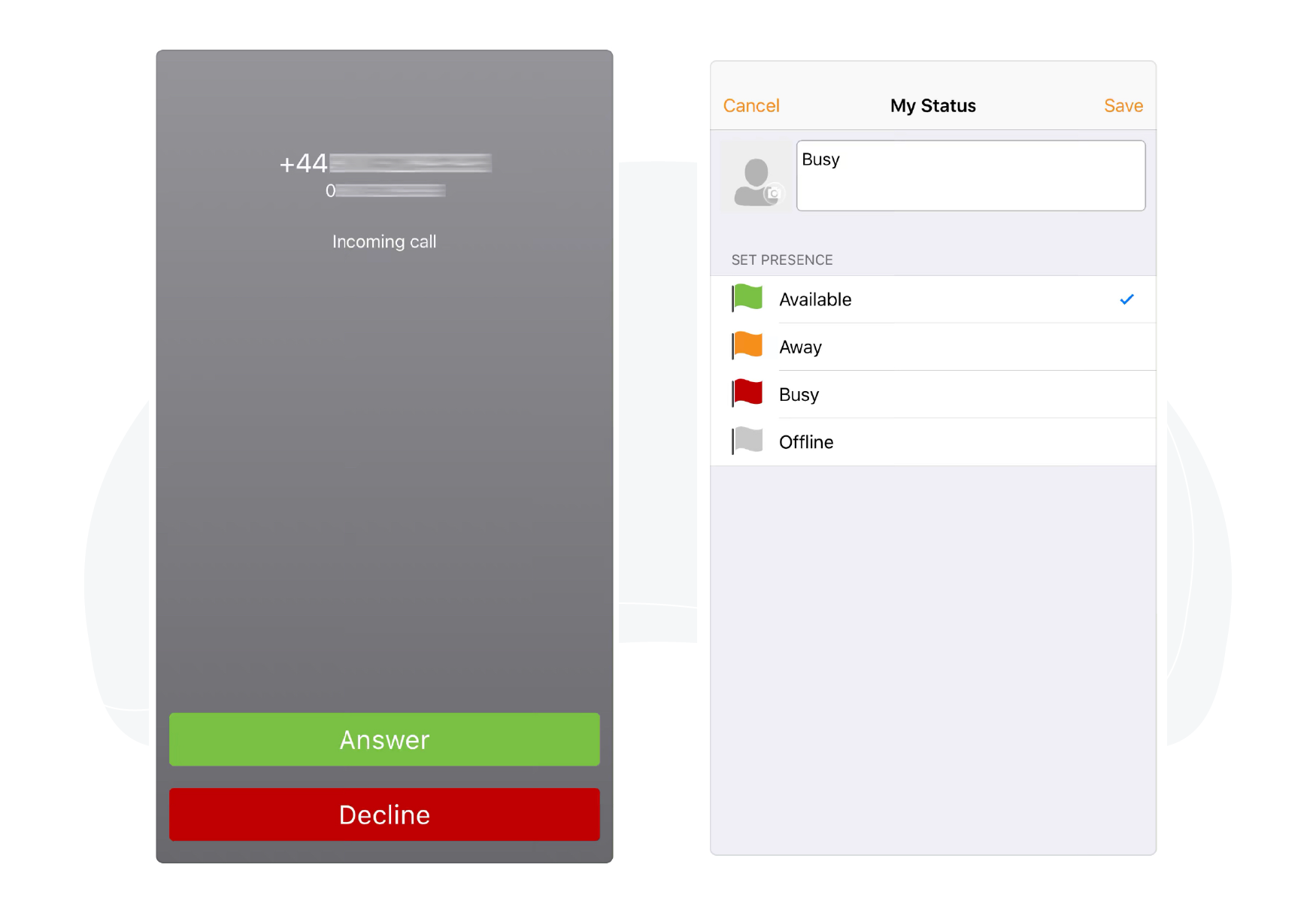 Keep business and leisure calls separate
The VoIPer mobile app is effectively a separate network on your mobile. Because all your calls and messages go via the cloud, you can choose how your outgoing calls appear to your clients and customers, for example, and keep your business contacts list entirely separate.